ART OUTTA TOWN: ARTPRIZE
by Nina Levin
From museums to galleries to restaurants to public parking lots to rooftops to bridges to store fronts and even in the river, the city of Grand Rapids was sprinkled with creativity and craft for ArtPrize. The genres ranged broadly from installation pieces to sculpture, paintings, fibers, wood, glass, laser etching, metal, and photography.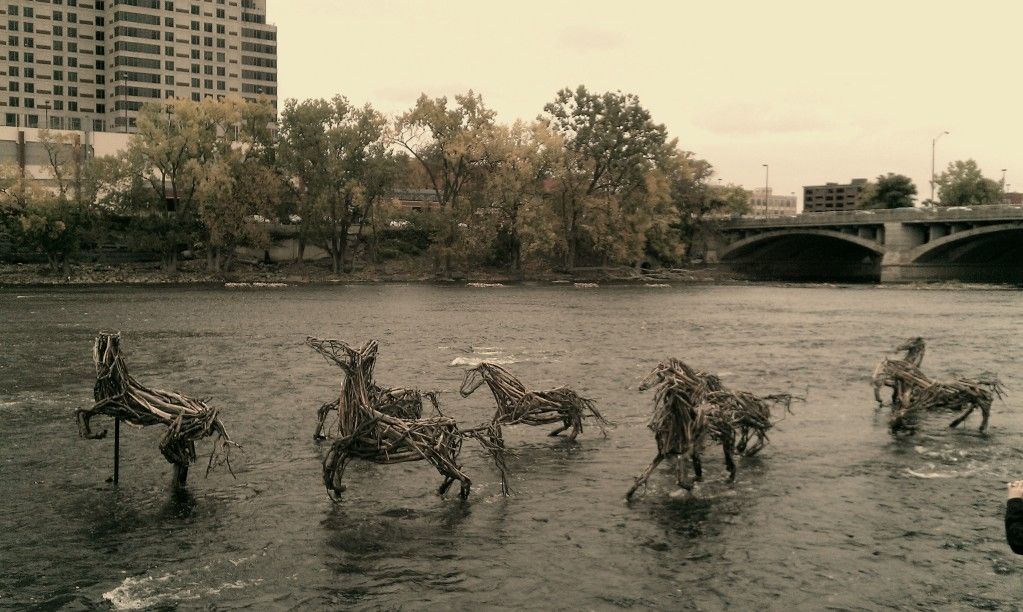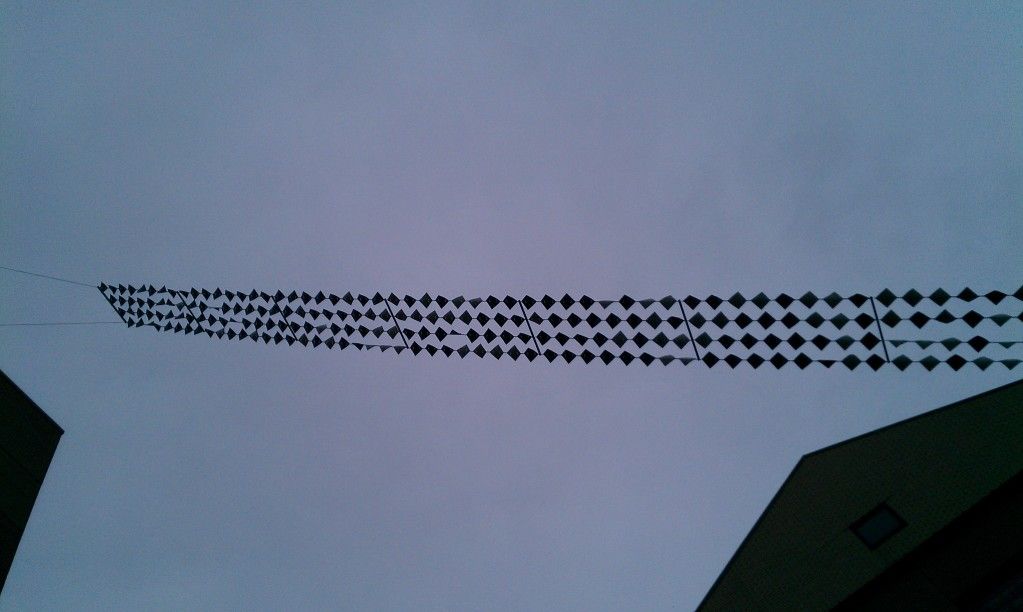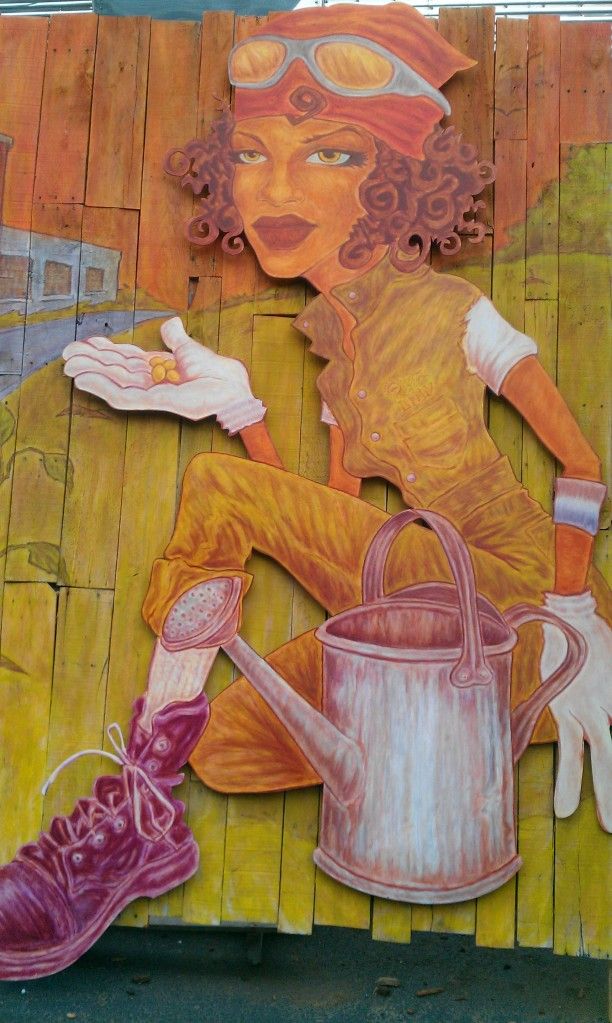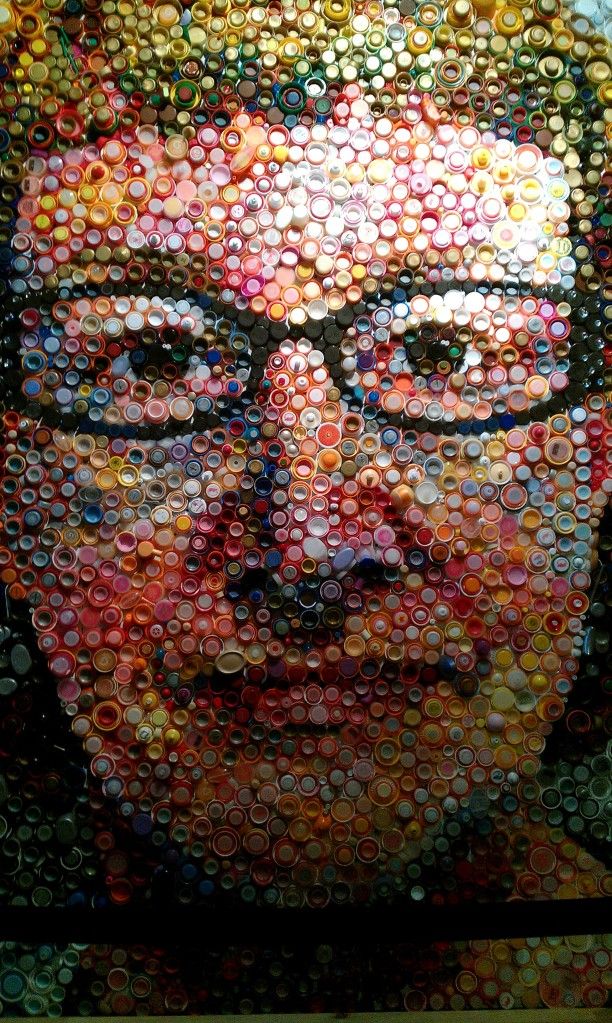 Similarly, the mediums were also alternative and exploratory. In the photos above, the last is comprised entirely of jelly beans and just above that is a mosaic of water bottle caps. The second photo, one of my favorite pieces of the whole show, is made of twisted branches that resemble a stead of mustangs traversing the river. The piece is called 'Stick-with-it-ness,' a perfect title for the steadfast, life-like creatures. The photo just below the horses is an installation piece that reach from the bank of the river to a near-by rooftop. In fact, this piece is what brought me to ArtPrize: my friend is a Kalamazoo Art School grad and the man behind the metal. He is competitive for a prize in the show. The winners are yet to be announced, but fingers crossed!
Ever so conveniently placed beside each piece was a telephone number the viewer could dial to hear a recording of each artist explain his or her piece. There was also a code the viewer enter to vote for their favorite. The competition is juried but there is also a huge prize for the fan favorite. The entire ArtPrize experience was both inspiring and entertaining. It's a great way to celebrate art in the community and art in the city. If only Ann Arbor held a similar exhibition! I guess we'll have to wait til Art Fair next summer.